Fort McMurray Public School District is dedicated to environmental education and stewardship. 
The Green Scene
The Green Scene is a team of administrators, teachers, support staff, parents and students who support, motivate, educate and champion environmental stewardship in our schools, our district and our community. 
Green Scene Initiatives
Our District Initiatives
All new schools are built to LEED Silver Certification level
All new schools and retrofitted schools have water bottle filling stations installed
District office has installed three water bottle filling stations
District office discourages the use of single use bottled water at meetings. 
Our School Initiatives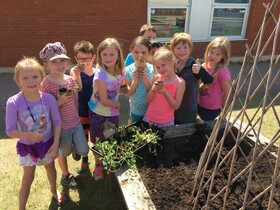 Walter & Gladys School    
Ecole McTavish Jr. High School
Dave McNeilly School
Christian School   
Islamic School Composting, & Grade 5 Pond Study trip with Inside Eduction
Our Student Programs
Our Partners
We're grateful for the support from our partners!
Shell Canada and ConocoPhillips for sponsoring Destination Conservation and ACEE workshops, helping both staff and students.
BP A+ For Energy grants
Communities In Bloom for support with seeds for gardens. 
Alberta Council for Environmental Education ACEE for support with teacher education
Regional Municipality of Wood Buffalo for support with Learning Gardens
Inside Education for teacher and student education opportunities
Our Newsletters
Our Videos 
Our Articles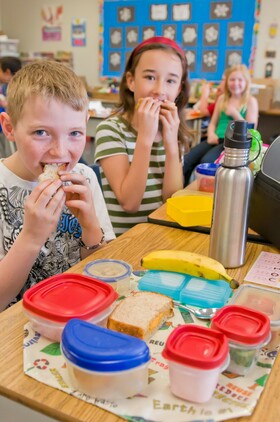 Our Websites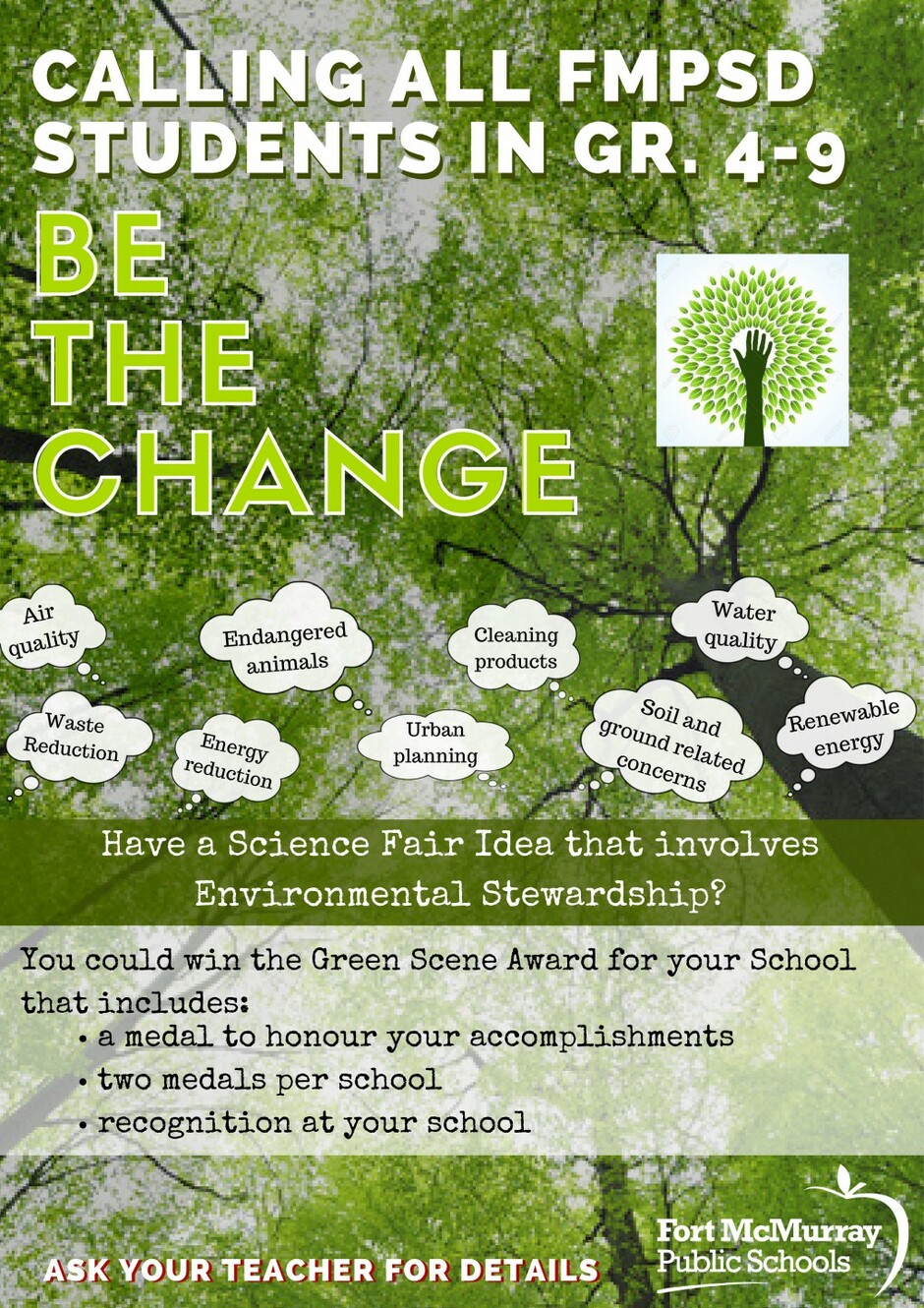 Green Scene Photos